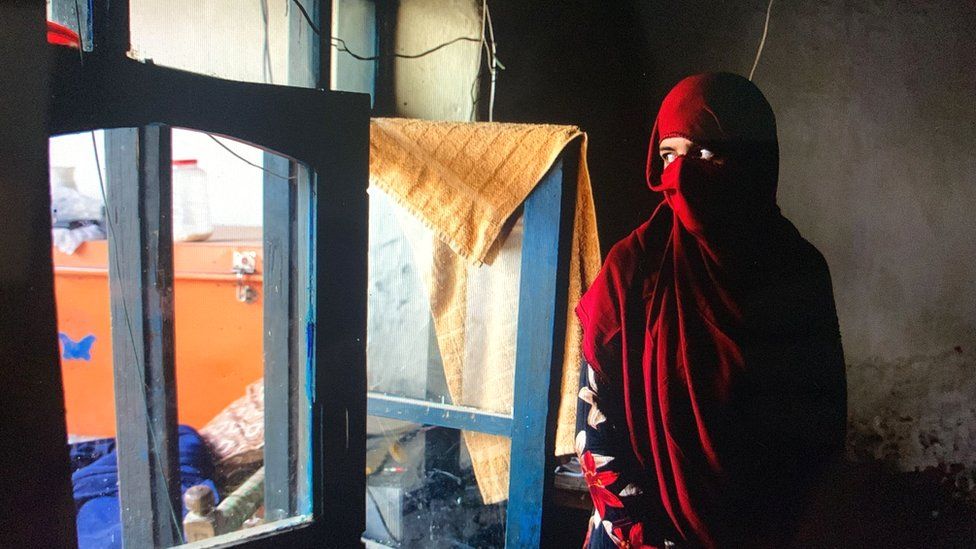 "We are going to allow women to study and work within our framework. Women are going to be very active in our society," the Taliban announced in their first press conference shortly after seizing power on 15 August 2021.
Two years on, these assurances have been firmly demolished by the Taliban government's actions. The suppression of women's rights under their rule is the harshest in the world, brought in through a relentless series of religious decrees from the Taliban leadership, and regional rulings that have been steadily imposed across Afghanistan.
During each of these moments, the BBC has been on the ground speaking to Afghan girls and women – documenting grief, fear, hope and resolve as their lives and world have shrunk.

September 2021 – Bar on girls' secondary schools
The first indication of the Taliban's attitude to women came a month after the takeover. Secondary schools opened for boys following a ministry of education statement which made no mention of girls.
"Locally, we were told not to attend classes," a 17-year-old female student told us in Kabul at the time. "For 11 years, despite the risk of violence, I worked hard so I could become a doctor. I'm devastated," she wept, as she waved goodbye to her brothers heading off to school.
In the same week, female employees of the Kabul city administration were told by the mayor to stay at home, with only those who performed jobs which couldn't be done by men, allowed to continue.
But still, some women felt hope. "They've kept universities open, so I think they will change their policy soon," one university student told us.
At the time, we visited the headquarters of the Taliban's moral police, the Ministry of the Propagation of Virtue and the Prevention of Vice. It had been set up in the same compound where the Ministry of Women's Affairs of the former regime once was – a government department scrapped by the Taliban weeks after taking power.
We were told women were allowed into the ministry, but we didn't see any.
"Why have you closed schools for girls?" I asked a Taliban spokesman sitting in the compound, surrounded by Taliban fighters.
"Girls themselves aren't going to school," he replied.
When challenged, he said: "We will open schools for girls across the country. We are working to improve the security situation."
News by Yogita Limaye, Afghanistan correspondent
BBC, 15 August 2023, Direct Link: https://www.bbc.com/news/world-66461711